Sweet, sweet summertime! It's the season filled with a nearly endless sequence of outdoor activities–from barbecues and backyard games to holiday celebrations and pool parties.
During each busy day or quiet night, our trees are always making their presence known. Hard to say if we love their shady canopy or their ability to reduce A/C bills more…
Regardless, we often spend the most time with trees in summer, which leads to lots of tree questions.
Below are the questions you asked, and we answered about tree care this summer!
Questions about Tree Planting in Summer
 • I'm creating a pollinator garden – what are the best trees for bees?
Bees need our help, which is why planting a pollinator garden is so important! Learn what trees to plant in your pollinator garden with our trees for bees guide.
• Can you plant trees in summer?
You know fall is still the best time to plant trees, but is it OK if you plant a tree in summer anyway?
Questions about Tree Pruning in Summer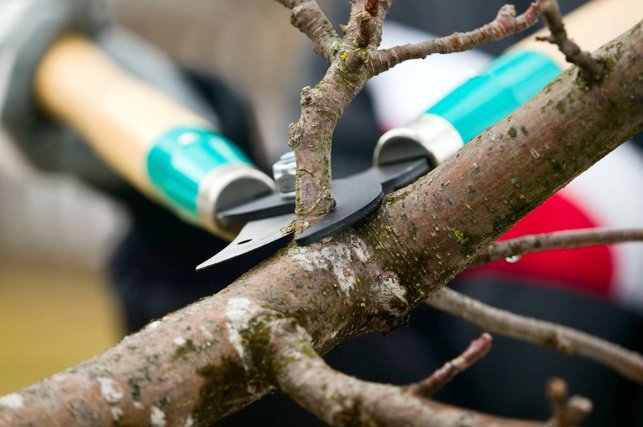 • Can you prune fruit trees in the summer?
With most trees, pruning in the dormant season when the trees have no leaves is best. But, will you get more fruit if you prune in summer?
• When should you trim palm trees?
There really is no "best time to prune palm trees." Instead, it all depends on how your tree looks. See if your palm needs trimmed.
• How can I correctly prune palm trees? What's the best way?
A step-by-step guide on how to safely and correctly prune palm trees. It's easy once you know what to remove!
Questions about Summer Storm Damage and Trees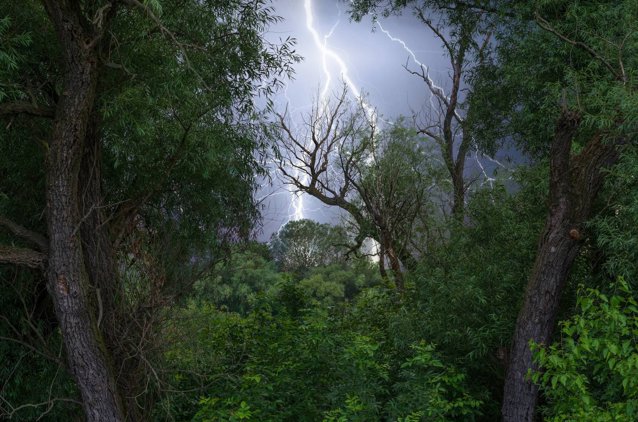 • How can I protect my trees from wind to reduce summer storm damage?
Tired of picking up downed limbs and branches after summer storms? Take advantage of these 3 steps to reduce wind damage to your trees.
• After a bad storm, can I save my leaning tree?
Sometimes a leaning tree poses no damage, but other times, it's a sign your tree needs to be removed. See which category your tree falls into.
• Was my tree struck by lightning? If it was, can it survive?
Trees attract lightning, but can you protect your trees from being struck by lightning? If you suspect they're already damaged by lighting, find out what to do next.
• Does homeowner's insurance cover tree removal or tree loss after storms?
Yikes. Learn how much homeowner's insurance will cover, if your insurance rates will raise, and how much the average tree claim costs.
Questions about Tree Insects, Tree Diseases and Lawn Problems in Summer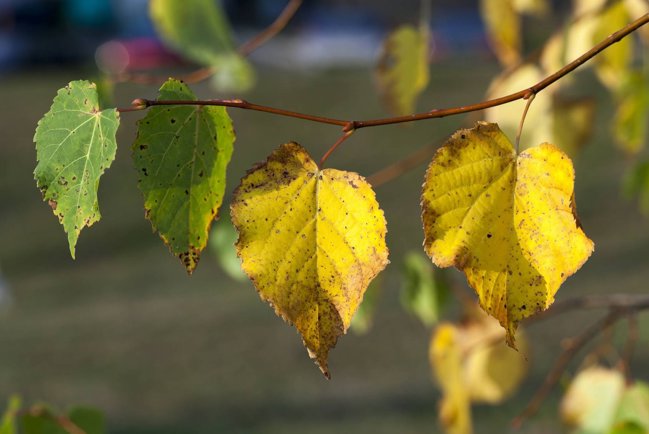 • Are Japanese beetles eating your tree leaves?
Learn when Japanese beetles arrive, their favorite trees to eat and how to get rid of them. Take it a step further, and plant Japanese beetle resistant trees.
• Why are tree leaves turning yellow and falling in summer?
Specifically, learn why this may happen to your birch trees and what this problem says about your tree's health.
• Why are there brown spots in my lawn in summer? How can I fix them?
There are a couple of reasons your lawn turns brown in summer. Learn if your lawn is healthy or struggling – and how you can help.
Questions about watering trees in summer and caring for trees in drought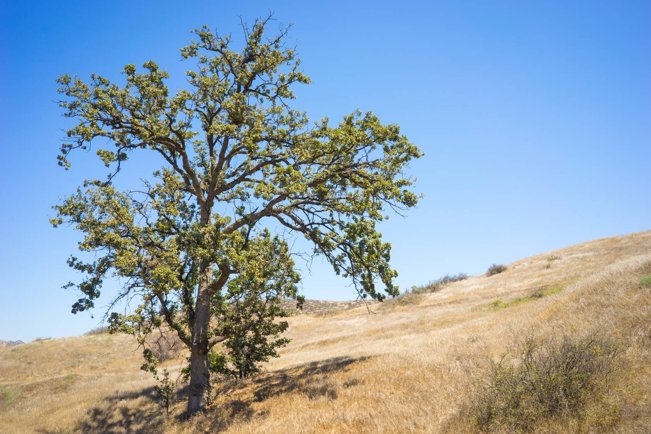 • What is deep root watering of a tree?
Deep watering is the best way to hydrate trees. Find out why and how to do it yourself at home.
• How much water do trees need each week?
Is your tree getting enough water from rain alone? Learn exactly how much water young and mature trees need each week to thrive.
• How much water do trees really need during a drought?
In drought and summer dry spells, water is limited. Learn the minimum amount of water your tree needs to survive.
• What are the best drought tolerant trees by zone?
If your area is currently or often experiences drought, be proactive! Plant drought-resistant trees that thrive on little water.