We know trees – inside and out, from the top down. You name it! We can figure out what's going on with a tree in your yard.
That's why Joy from San Jose, California, reached out to us for help! She asked, "We have a spring-flowering pear tree in the center of our small front yard. It has sprouted shoots all over the grass. Is there any solution other than removing the tree? What can we do?"
Well, Joy, we teamed up with tree care industry experts to explain why tree roots sprout, how to remove them and if you can stop them from growing again.
Everything You Need To Know About Tree Shoots In Lawn

Why Do Shoots Grow At The Base Of Trees? Are Some Trees More Prone To That?
A board-certified master arborist and staff arborist at the Tree Care Industry Association, details why this happens.
"Many tree species have latent buds beneath their bark. When a tree becomes stressed–say because the tree was damaged by a storm–those latent buds begin to grow. Essentially, the tree is trying to regenerate itself," the arborist explains.
Ash trees start sprouting if it's infested with emerald ash borer, while honey locusts are infamous for growing suckers all over the lawn. Our arborist says, "Oaks, maples, cottonwoods, poplars–pretty much any hardwood tree–will begin to sprout if under stress."
"To the tree, those shoots are a method to endure damage. To humans, they can be a nuisance," Arborist adds.
There is good news, though. Trees that have sufficient sunlight, water and nutrition are less likely to sprout.
I Have Tree Shoots All Over The Yard. How Can I Remove Those Tree Seedlings Or Water Sprouts?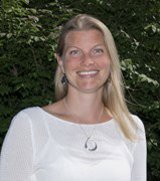 Emily Renshaw, a certified arborist and the credential maintenance coordinator at the International Society of Arboriculture, answers this.
"It can be time-consuming, but I've found cutting the sprouts with a good pair of hand pruners looks and works the best. Be sure to cut those sprouts down as low as you can," Renshaw advises. "Plus, hand pruning is relatively easy if the sprouts are still small."
Prune and remove shoots as you see them grow to keep the situation manageable. If you leave them, those seedlings can grow into individual trees or try to take over the grass entirely.
How Can I Stop Tree Roots From Sprouting – Especially In The Lawn?
A certified arborist and an assistant district manager at the Davey Tree, office in Chicago, Illinois, handles this common question.
"Really, the best thing you can do is cut the suckers as Emily mentioned, and keep your tree healthy. Sucker growth is genetically what trees do when they become stressed, which makes it tough to effectively control," he says.
Some people try sucker stopper products. "It's really tricky. You need to use it very carefully. Follow the label precisely, just like if you were taking medication," the arborist explains. "If you use too much, the product becomes dangerous. You can burn the tree, see its health decline or could even kill it."
Instead, a local arborist may safely be able to apply a growth inhibitor to stop the tree shoots.
If you DIY with a sucker stopper product, monitor your tree for the next few days. If you see distorted or brown leaves, you likely applied too much and should flush the system, like you would to remove winter salt.
"Constantly removing tree suckers can become overwhelming from a mental standpoint," he notes. "But remember: there's no such thing as a perfect tree. Always do your research before planting, and ask an arborist before you plant a new tree. We think about these types of issues, so you don't have to."