You may not realize it, but trees add a lot more value to your property than just leaves dancing in sunlight in spring and summer, tall and statuesque structures adding interest in winter, and an autumn blaze of colors. They add incredible value to your property with abundant shade, cooling, and even air pollution absorption and carbon sequestration.
But to provide you with tremendous value, trees need to be healthy, strong, and well-maintained. If your trees are full of diseases or insects or are overgrown and full of dead branches, they can become liabilities, as well as eyesores.
The solution? Hiring a certified arborist to maintain and care for your trees. This ensures long life and continued curb appeal and value-enhancing benefits.
Let's learn more about the benefits of hiring a professional certified arborist.
What Is A Certified Arborist?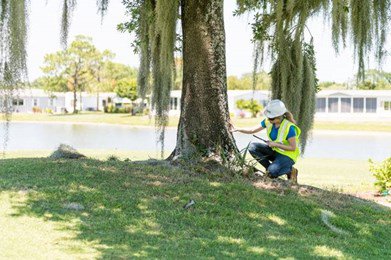 As you're thinking about hiring a tree care professional, you might see the term "certified arborist" and wonder what that means and what the benefits are for you.
A certified arborist earns this designation from the International Society of Arboriculture through work experience and accredited education. This association promotes the professional practice of arboriculture, raises awareness of tree benefits, and provides arborists with certification credentials.
To obtain certification, potential tree care pros must go through an exam, as well as a rigorous application process that includes reference letters and multiple verifications.
What can certified arborists do for you?
They have the knowledge and skills necessary to properly identify, maintain, troubleshoot, and care for your trees.
They remain updated on tree care best practices through continued education to serve you better.
They have a commitment to tree care, as well as working safely and ethically.


 Watch below to see what our arborists here at Davey provide during a property inspection.
How Dangerous Is Tree Work?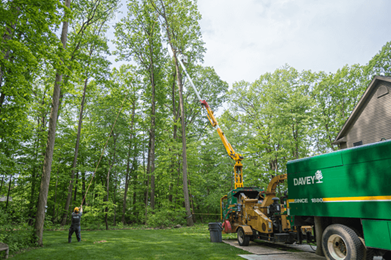 Tree care, particularly tree pruning and removal, is a job for a trained arborist. Several risks come with tree work. For example, the need to carefully maneuver around overhead power lines or underground utilities or the fact that arborists deal with powerful and sometimes dangerous equipment are certainly among them. Plus, the sheer height and weight of a tree put arborists at risk whenever they're climbing, trimming, or removing a tree.
Warning Signs of A Dangerous Arborist
Never assume you're dealing with a licensed and bonded tree service — always ask! This is crucial because if you hire a company or individual without these credentials, you can be held liable for any on-the-job injuries or damages that happen while working on your trees and property. A reputable tree service should have no problem providing you with license and insurance information before taking on a job.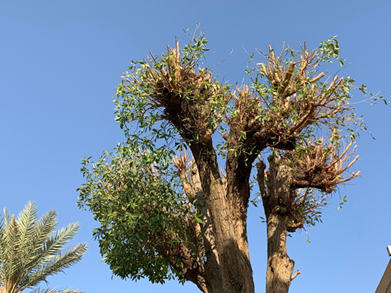 In addition, be wary of working with arborists if they:
Recommend topping to reduce the height of your tree. Here's why you should never top a tree. (see photo on right)
Don't provide a detailed description of their services. Not only should the price be clear and concise, but the arborists should be able to explain what services they're recommending and why.
Need to climb the tree and use spikes. If work requires an aerial lift and it cannot reach, ask how they will climb the tree. Spikes can cause damaging wounds and should not be used.


Why You Should Hire An Accredited and Licensed Tree Care Company
Accredited and licensed tree care companies have put in the extra work to provide quality service. Particularly, companies that are accredited by the Tree Care Industry Association (TCIA) go through a voluntary review process to demonstrate that they use professional and safe standards. TCIA recognizes companies that put safety training into practice –from safe equipment use to cautious tree climbing.
The Davey Institute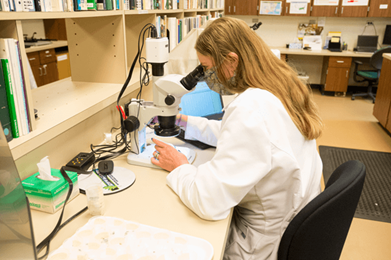 Some tree care companies like Davey also have additional resources for improving and perfecting their tree care knowledge and care.
At Davey, the Davey Institute teaches our certified arborists best practices for diagnosing and treating tree issues. The Institute also has a lab where they produce and refine products and processes to better treat tree care pests and diseases. They also study plant health care in different regions, so they can personalize tree care for homeowners no matter where they live or what trees they have on their properties. This gives our arborists an edge over others out there who aren't receiving this additional education and insight.
Why Hire A Certified Arborist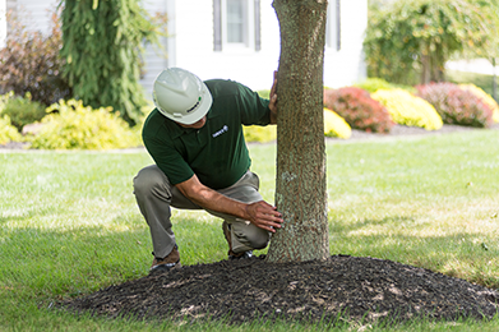 Tree care can be tough work. Not only are there heights involved with many of your trees, but branches can be unstable and heavy. On top of that, making the proper pruning cuts at the right times, depending on your tree species, is essential to tree health -- no matter how high into the air you must safely be.
There's also proper identification of the tree species, as well as any potential problems, so you can get the right mix of solutions.
When all of these essential pieces of knowledge matter in receiving proper tree health, you want to make sure you're hiring arborists who know what they are doing.
Questions You Should Ask When Hiring A Tree Care Service
Ask these four questions right off the bat to decide on the best tree service.
Are you licensed and insured? It's been said before, and here it is again! Inquiring about license and insurance is one of the most important questions to ask a tree removal service or other tree care service.
What are your credentials? Working with a TCIA accredited company means you'll get quality service. TCIA Accredited companies are equipped with industry knowledge and safety procedures.
Can you provide references? A reputable company should have customer referrals and reviews on hand.
Are your arborists certified? Similar to the process tree companies go through to earn accreditation, arborists can become certified through the International Society of Arboriculture (ISA).