Right after spring finally settles in and you've almost forgotten about winter, summer comes fast. It brings brilliant, beaming sun and longer days, but it also comes with bugs and sweltering humidity.
While we can all find something we love about summer, we also could use a shade break from time to time.
Enter shade trees. They enable us to enjoy the outdoors a little longer. And on top of that they save us money and energy by keeping our homes cooler. What's not to love?
Since trees come in all shapes and sizes, and you want to get the one that most fits your specific climate and conditions, here is our list of the best trees to plant near your house for shade that you can use as you plan for your summer outdoor activities.
Best Tree to Plant in Backyard for Shade
When it comes to creating a hideaway in your backyard, you're looking for some privacy, color, value, and much-needed shade.
Consider planting shade trees in southern, western, or eastern areas of your property to maximize sun protection.
Below is a favorite that can give you the results you're after.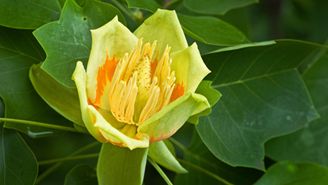 Tulip Poplar - With an attractive leaf shape and spring flowers, these trees stand proudly in your yard in full sun, offering much-needed shade. Give them lots of room to grow in USDA zones 4 to 9. They grow 24 inches per year.


Best Tree to Plant in Front Yard for Shade
You want shade whether you're hanging out in your private backyard or waiting for the kids to get off of the bus or chatting with neighbors in your front yard.
Here are some of the best trees to plant in the front yard for shade that add color and intrigue to the visible face of your property.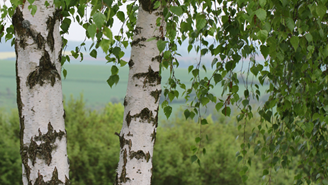 River or Paper Birch - The river birch, which grows in USDA zones 4 to 9, and the paper birch, which grows in USDA zones 2 to 7, are great additions to the landscape for shade. These trees grow 13 to 24 inches each year, bringing that shade at a fairly quickly. Both like well-drained soil, tolerate drought, and offer peeling, interesting bark.